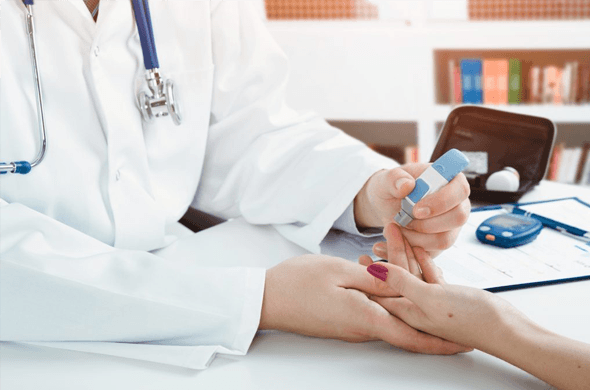 Diabetes is a serious complex condition which can affect the entire body and is increasing at an epidemic rate. Diabetes require lot of self-care and prevention of related complications which can affect the quality of life and can be life threatening, in turn making them the most serious concern for people with diabetes. However, if well controlled, the person can lead a normal life. Hence regular check-ups and monitoring are vital for good diabetic control.
Our doctors provide comprehensive diabetes checks ensuring that your diabetes is well managed. The risk of diabetes-related complications is reduced when blood glucose levels, blood pressure and Blood cholesterol are kept below targets as much as possible.
SERVICES INCLUDE:
Assessment, advice and treatment for people with diabetes and its complications.
Shared care with GP, general physician, obstetrician, endocrinologist and other medical staff in stabilising clients with Type 1, Type 2.